We have developed a particular way of recruiting over time. Nowadays, we train our team to have high-level technical skills that allows us to take recruiting processes to the next stage.
Our team works side by side with our clients, with the freedom to self-manage themselves in the path of achieving their goals.
We like to set objectives and work together towards them. Recruiters are supported with guidance and training while we inspire them to find their own working style.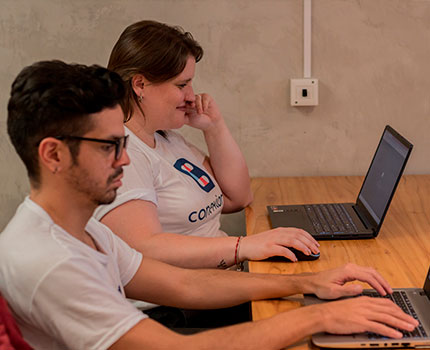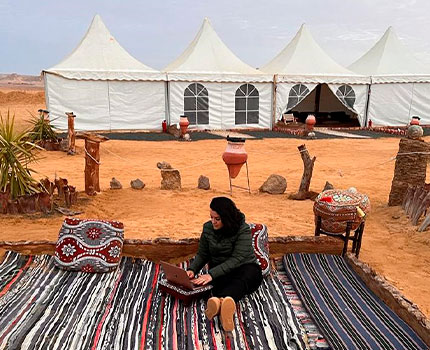 We are native remote workers
Our team is distributed in different regions and countries around the world. We work from our homes, cafes, parks, beaches, (wherever we have connectivity!). We love working in our favorite places with our loved ones by our side. But working remotely is not about working and facing the daily challenges all by yourself! We encourage our team into constant interaction through video calls and group chats. Also, we have optional coworking days and after-office events.
We move into an exciting and ever-changing field of work. We love adrenaline and we love the greatest antidote against stress: having fun! In our team it's always going to be someone by your side, ready to help you solve a problem or guide you (even, to share a meme!). We firmly believe in a highly supportive environment with a deep commitment to the objectives.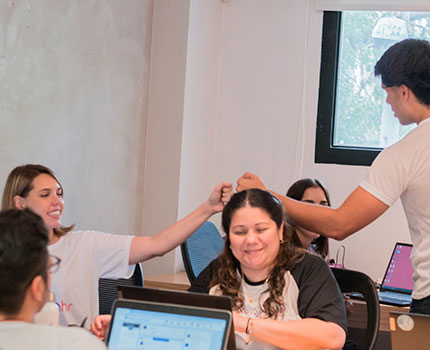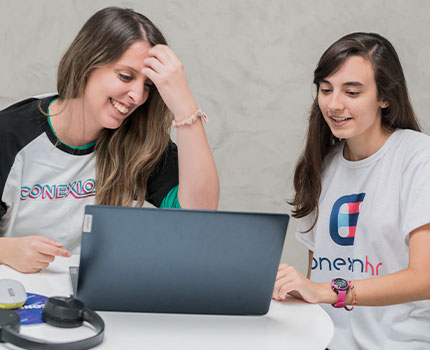 We made a great organizational environment
We strongly believe in transparency as one of our main assets. In the day-to-day, we encourage people to be free to give their opinions, suggest new ideas, or propose new ways to do things; which allows us to be genuinely ourselves all the time.
People with different seniorities and backgrounds are an essential part of our team since we believe that differences enrich us.
We are lifelong learners!
Technical skills are important. We are constantly improving ourselves to provide the most efficient solutions. At the same time, we understand that inspiration could come anytime during the day (with our morning coffee, drinking mate, or in the shower!)
We're a group of people aligned with the very same values, knowing that skills can always be learned, trained, and improved.
We are convinced that: Attitude is a must, you can acquire the rest.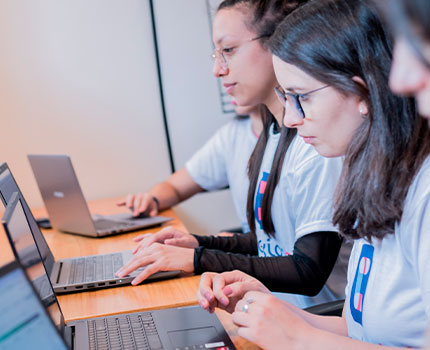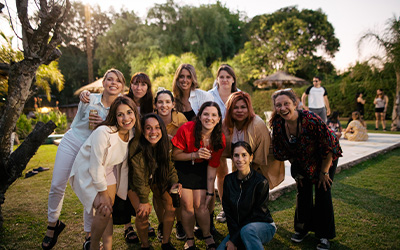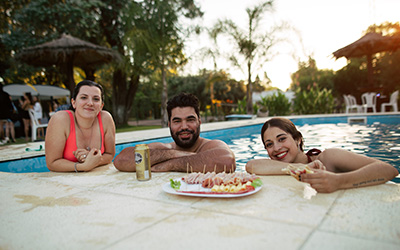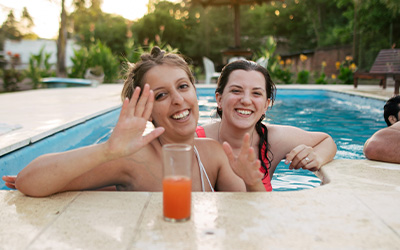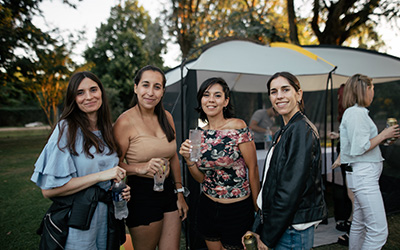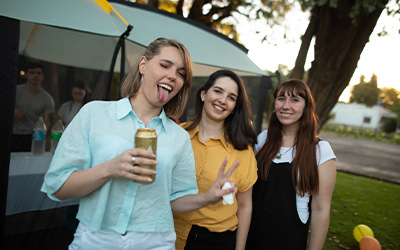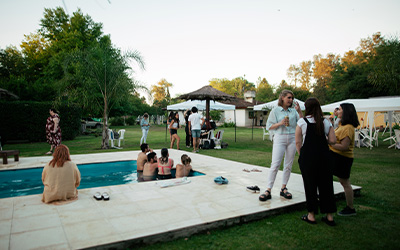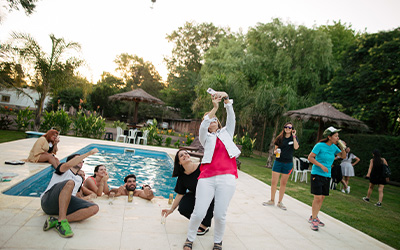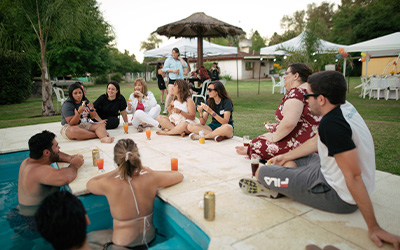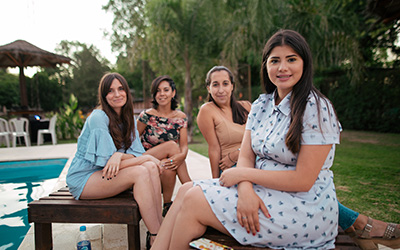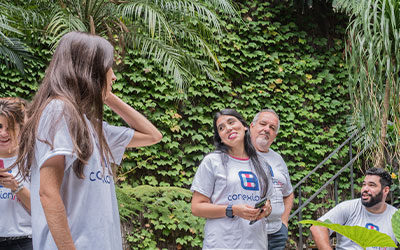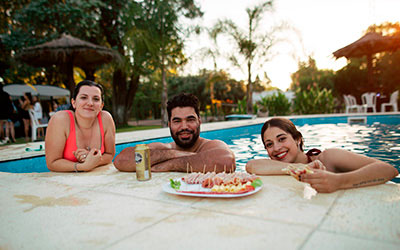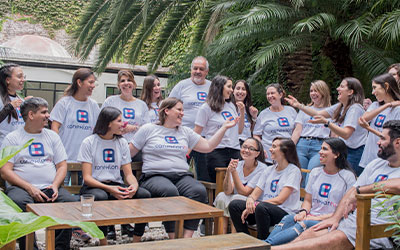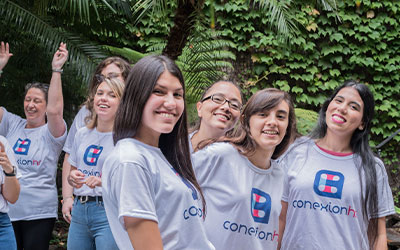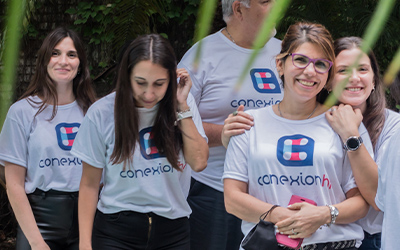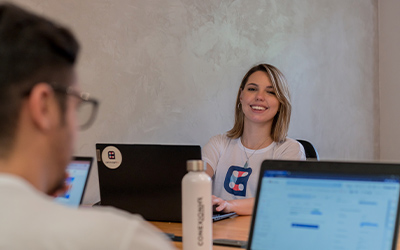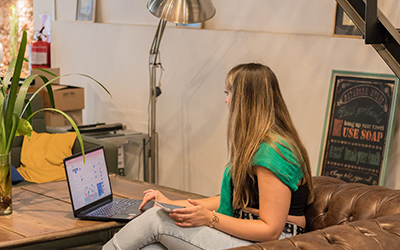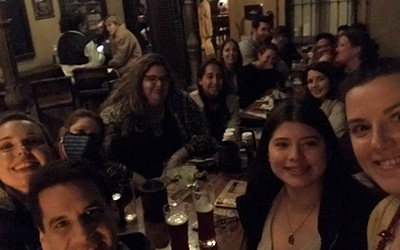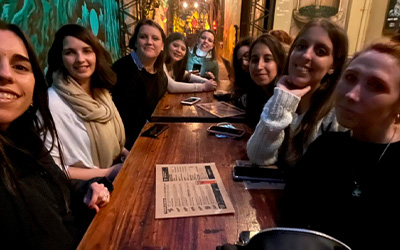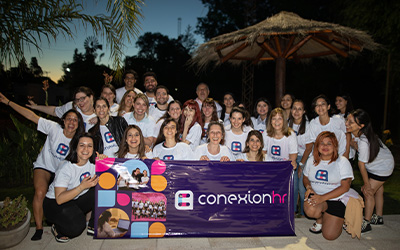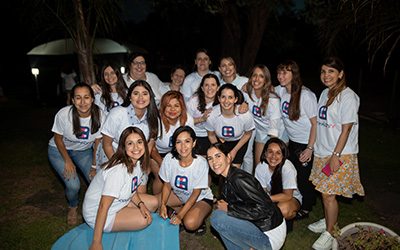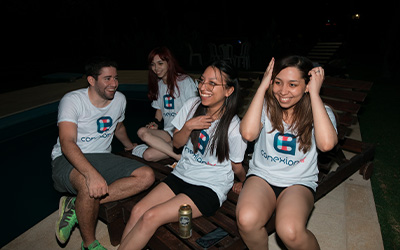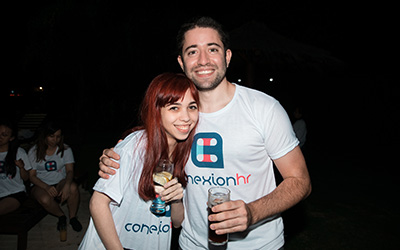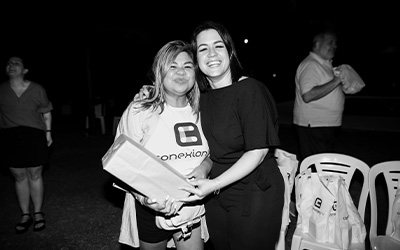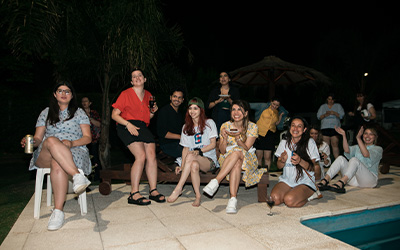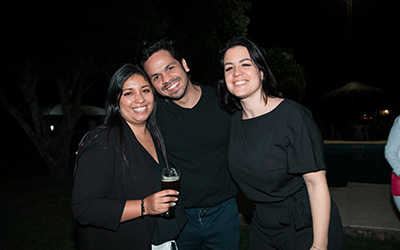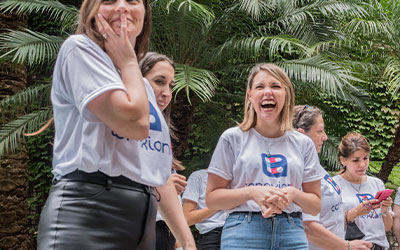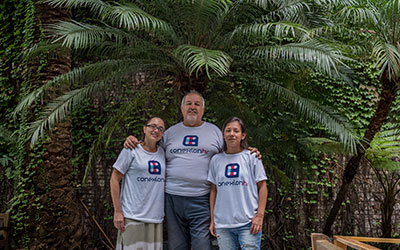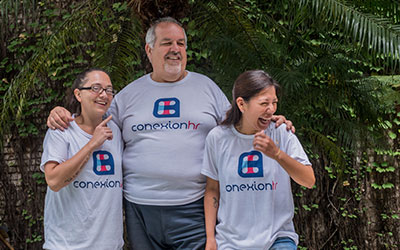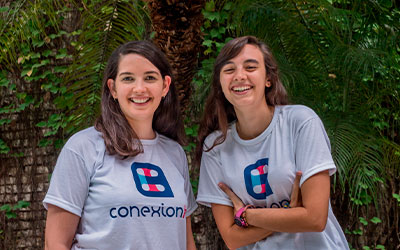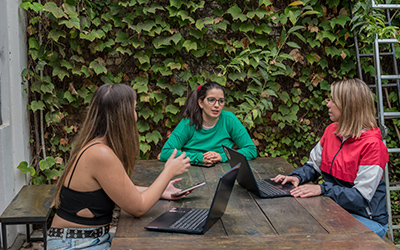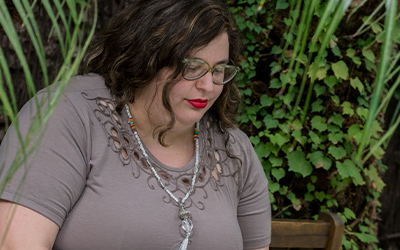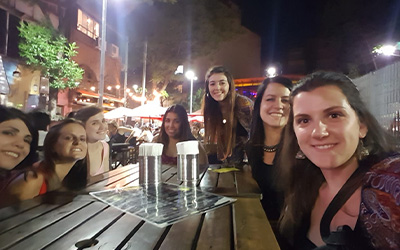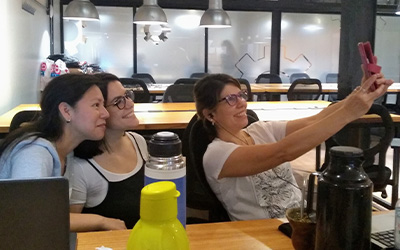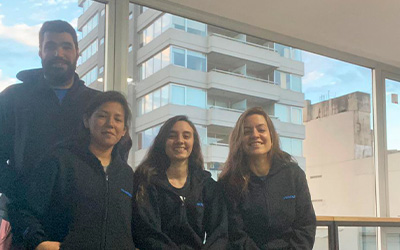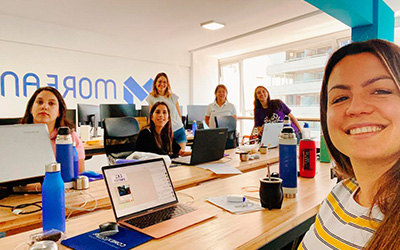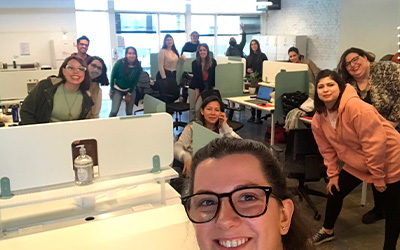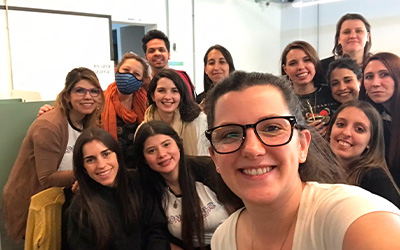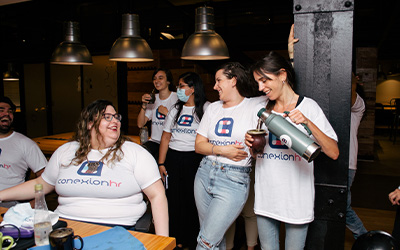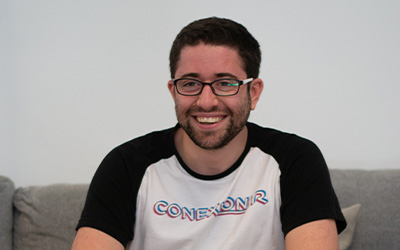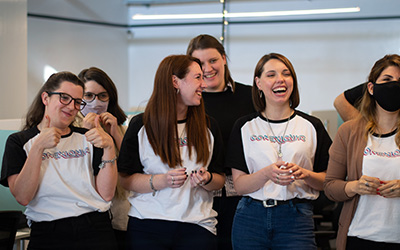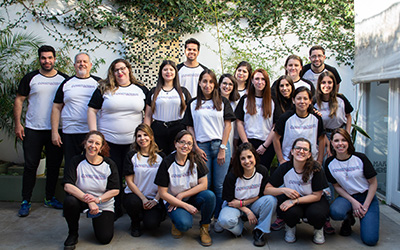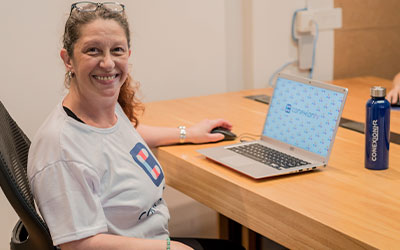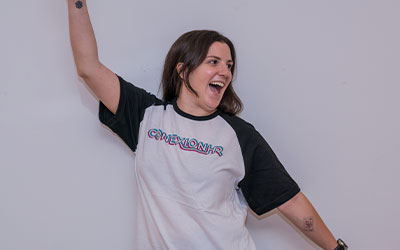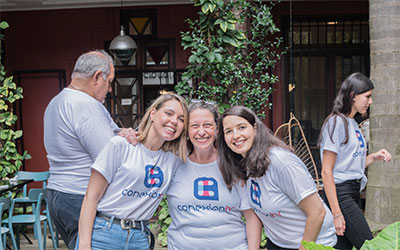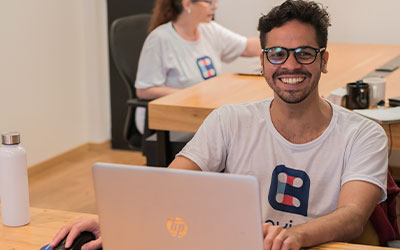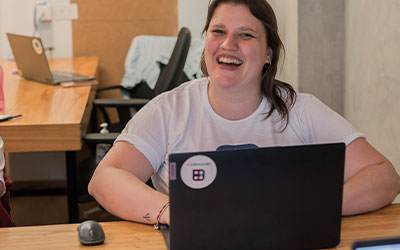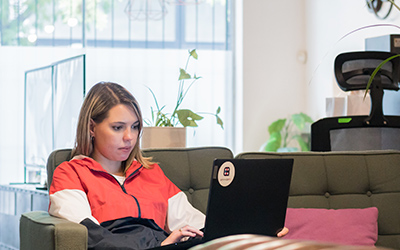 "Recruiting for CONEXIONHR is both challenging and rewarding for me. It's having the freedom to work from the comfort of your own home or anywhere you want. It also implies setting your own goals and being part of a team of fun people with high human qualities, who make your day lighter. They invite you to excel, to learn and help you achieve your goals".
"Working at CONEXIONHR is to find yourself every day with a new impulse to keep going, to improve, and to project yourself into the future. Since my time here, I've learned that recruiting was more than sourcing for profiles and submitting them. Working on this team has made me discover that recruiting is part of a constant transformation with no limits¨.
"Since I joined CONEXIONHR , I've felt that there's a very friendly, communicative, and problem-solving environment. We always look for a way to solve it together as a team."
"It's a privilege having your workplace be an inspiring and enhancing space. That's what CONEXIONHR is for me, a possibility to discover and develop new skills daily. The openness to learn, to make mistakes, and to grow from it is always there. The focus on constant improvement makes you feel like part of a team in continuous motion."
"Working at CONEXIONHR has been a different experience in many ways. From the first day, you feel the collaborative environment, everyone working towards the same goal. You don't feel you are an isolated part but part of a team. In times of such instability, remote working and assured professional commitment problem-solving gives me confidence"
"Laughter, learning, team, research, training, sensitivity, listening, participation, companionship, empathy, respect; are the first words that come to my mind when I ask myself about my experience at CONEXIONHR. Communication is a key part of our team, making us all participate in the corresponding work area; in my case recruiting, and also in being aware and at hand of other areas. We are all an integral part of a team that listens and accompanies each other, that grows to accept the individual and group transformations and evolves inside out".
"I can't think about ConexionHR without thinking about growth and continuous improvement, from a professional and human perspective. The warmth, synergy, and feedback from the team make it a unique environment that drives us to be our best version".
We were, are and will be remote